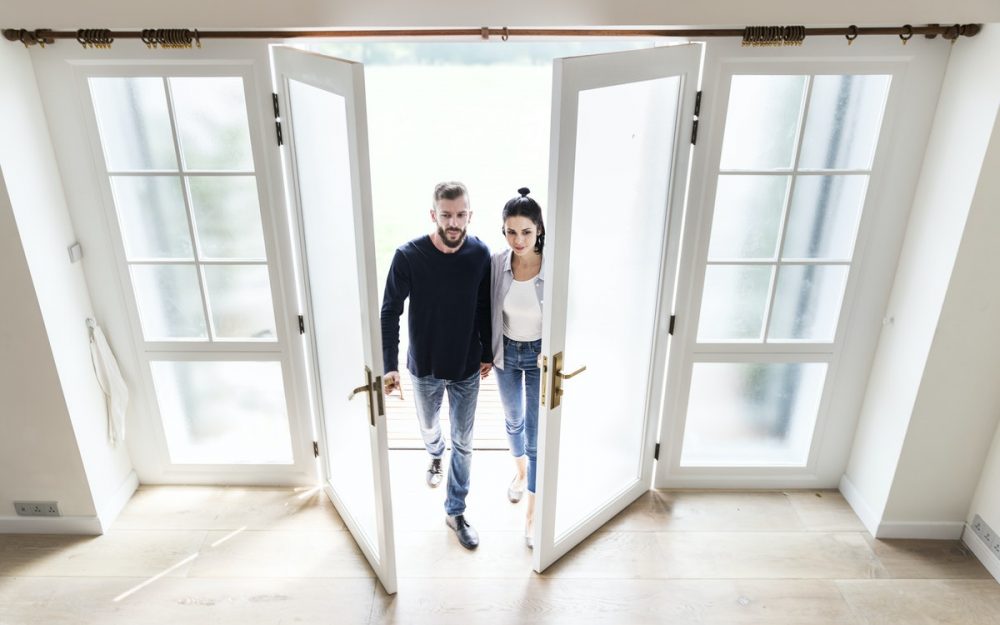 In our last blog we gave you our top 7 things to do BEFORE putting your home on the market. Now that you have climbed that mountain, you are ready for the easier descent into listing your home for sale. But sometimes, finding the balance between knowing where to spend and where to save can be tricky when it comes to listings. To make it a little easier for you, we have compiled this list of essential 'must do's' for effective advertising of your home.
Stage your photos
It may surprise you to know that when it comes to the online sell, photos of homes with furniture receive more interest than those without. This is partly because empty rooms look dull. But it is also because it is hard to measure depth in a bare room, so potential buyers can't determine if their existing furniture will fit into the home.
Staging your photos with eye-catching furniture and decor offers several benefits to the buyer and seller. Firstly, well-chosen items can spark the imagination of the family's interior decorator as they show the potential the rooms can have.
Staging can make the home look fresher, without the cost of adding new paint. And, clever staging can also hide a home's blemishes.
Staging doesn't have to be costly. If you already have nice furniture and an eye for detail, you may be able to save on the cost of hiring a professional. If you don't want to pay for an interior decorator, here are a couple of tips to help you stage the perfect photo:
Remove personal touches such as photos;
Style with neutrals to appeal to a wider range of buyers;
If you are targeting specific buyers, style to their tastes i.e millennials may like industrial looks, families may enjoy Scandinavian styles etc.
Consider adding an indoor plant or two;
Don't go overboard with throws and cushions.
Pay for good photography
Real Estate photography differs greatly from portrait photography. And, while you can save on the cost of staging your photos, we would not recommend cutting costs with real estate photography. In our experience, a quality real estate photographer is worth the extra expense.
A knowledgeable real estate photographer knows how to make your home shine amongst similar listings. They use appropriate mood lighting. They know which items of furniture or décor to make the hero of each photo. And, they can craft clever images with bathroom mirrors.
If you have a larger property, you may want to consider setting yourself apart even further, by using drone footage. Drones are a quick way to show off all of your property's key features while also showcasing the suburb and highlighting the amenities which are within walking distance of your home. Drone footage is also highly engaging and ads a certain 'shareability' to your listing.
At Mackay Property and Management Services we have several quality real estate photographers at our disposal. And, some of them also offer drone footage services. But, if you are looking to source your own photographer, we have found this useful list of questions to ask your photographer.
Pay for Quality Sale Copy
Like professional quality photos, writing strong sales copy is also another feature which can have your listing stand out from the rest. In some cases, it can make a world of difference in how well the listing is received.
Real estate copy needs to be more than just a list of the property features. Yes, it does need to capture those keywords, but it also needs to entice the reader to want to view the property in person. A good copywriter can tug at the heart strings of a family home, or they can sell the suburbs' lifestyle, or highlight the convenience of a tiny two-bedroom unit in the heart of the city. A copywriter will find what makes your property unique and spin that in such a way that your target market will beg for a viewing.
Mackay Property and Management Services understand the role of each of these effective advertising methods. This is why we have surrounded ourselves with a team of staff and freelancers who are able to provide these services. When listing with us, we handle all liaisons with these professionals. Our ability to take these stressors out of your hands is what sets us apart from other agents. To find out more, or to meet our helpful team, contact us today.