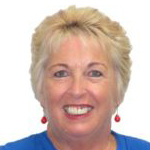 Liz Davis
Sales
P. 0418870837
Liz is a fully licenced Real Estate Agent with more than 14 years' experience in all aspects of selling properties. From Marketing and Negotiation through to Closing a sale, Liz has a very hands-on approach to guide you through the process.
Born in New Zealand, Liz has spent most of her life in Australia travelling to all states and territories before settling with her family in Mackay in 1992.
After her children finished their schooling, Liz decided to start a career in Real Estate and discovered her passion in life. Her desire to create great service for her client database has led to her "Clients for Life" program.
Part of this program is to provide a high level of service to her clients by being available when they call. Honesty and integrity are some of Liz's finest qualities
and often results in many of her clients returning or referring her to others.