*APPLICATIONS CLOSED* Highset Nebo Home
19 Water Street, NEBO QLD 4742
Description
This property is currently not available.
This Highset home is air conditioned throughout and has a good sized kitchen with a covered deck at the front and separate laundry. An extra room located off the lounge makes an ideal office or could be a fourth bedroom for the extended family. The property has a fully fenced back yard and is pet friendly. The owners would be happy with either a short or long term lease.
We now have an option to assist you with paying your bond on this property:
http://easybondpay.com.au/
***IMPORTANT INFORMATION – APPLICATION PROCESS***
**Selection criteria for income is 30%. Combined NETT income is to be $666.67 per week to meet this criteria.
1. Register your interest ONLINE – scroll DOWN to book inspection.
2. If there is no inspection time available, we will notify you once a time becomes available. Please ensure contact details provided are accurate.
3. Applications will be processed as they are received. Please ensure your application is 100% complete with ALL required supporting documents attached.
4. Our office will notify you once a decision has been made on your application.
We accept the following forms of applications: 1Form applications, 2Apply applications & paper applications which can be collected from our office.
Each adult (18 years and over) MUST submit their own application with full supporting documents.
For a direct 2Apply Application link, please email our office at rentals@mprs.net.au.
Agent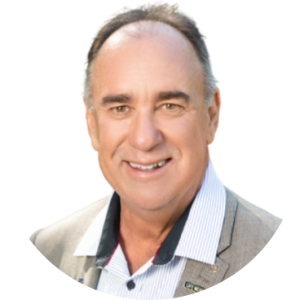 Peter McFarlane
(Director / Property Management & Sales)
P.0749985989
Peter is a "Fellow" of the Real Estate Institute of Queensland with over 30 years of experience in the Mackay industry. Peter is a fully licenced Real Estate Agent and Auctioneer. During his career he has experienced all areas of the industry from residential sales and property management to commercial and industrial sales and leasing.
Peter's philosophies and business strategies are simple in that you treat all of your clients and customers in a manner that you would expect in return and act in the best interest of the client at all times. When required to make decisions on behalf of landlords always treat their valuable investment property as if it was your own.
With personal experience in all areas of the industry and having been, at different times, a Buyer, Seller, Tenant, Landlord, Developer of Residential and Commercial Property himself, Peter believes the combination of these experiences will be of enormous benefit to all his clients.