23B Charles Hodge Avenue, MOUNT PLEASANT QLD 4740
Description
This newly renovated split-level town house is located just around the corner from Mount Pleasant shopping Centre, gyms, restaurants and much more.
Do you like a very low maintenance property? a swim in the pool on a hot summer? or even entertaining guest? If you said yes to any of them this is the property is for you!
This property is fully furnished and has a media room which is just two of the many bonuses that this property has to offer.
*No smoking inside of the property*
Sorry, no pets allowed.
Agent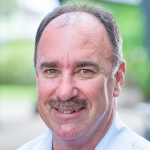 Peter McFarlane
(Director / Sales & Property Management)
P.0749985989
Peter is a "Fellow" of the Real Estate Institute of Queensland with over 30 years of experience in the Mackay industry. Peter is a fully licenced Real Estate Agent and Auctioneer. During his career he has experienced all areas of the industry from residential sales and property management to commercial and industrial sales and leasing.
Peter's philosophies and business strategies are simple in that you treat all of your clients and customers in a manner that you would expect in return and act in the best interest of the client at all times. When required to make decisions on behalf of landlords always treat their valuable investment property as if it was your own.
With personal experience in all areas of the industry and having been, at different times, a Buyer, Seller, Tenant, Landlord, Developer of Residential and Commercial Property himself, Peter believes the combination of these experiences will be of enormous benefit to all his clients.