WEEKEND ESCAPE – AIR BNB – YOUNG FAMILY AND RETIREE READY – REDUCED $11,000
14 Drew Street, FINCH HATTON QLD 4756
Property Details
Beds:
2
Baths:
1
Car:
2
Land Size:
928 m2
Description
Excellent early investor opportunity on a newly renovated home known as "HAVENSLEE" in lovely Finch Hatton.
This home is sited on a large 928m2 corner block with pleasant living spaces featured front and back. The extensive 3m wide, 139 m2 'L' shaped verandah is ideal for winter/spring and summer private relaxation/writing and entertaining. The front garden includes Mock Orange and Bali Ferns to cool and fragrance the yard. This property is fully fenced and is extensively hedged with established Lilly Pilli's providing a pleasant walking avenue to the rear of the property. The new rear courtyard features an established fire pit and BBQ with 6 jasmine pots and a center hedge of Radermachera adding a fragrance to this private relaxing space, which also enjoys views towards Eungella. This area also has a copper and chrome external shower wash down with custom towel rails; a garden prep and utensil area with panels completing this 150 m2 courtyard area.
The back yard has double gate access making additional parking and rear courtyard access a breeze. The property has a carport and parking for two cars. Even though it is on town water there is also a working and clean 6.5 m covered well (recharges at 400 liters / hr.).
Renovations include but are not limited to: New fully re-wired home with hard wired fire alarms and amber lighting throughout. Newly re-roofed and insulated including new gables and skirts, re-stumped, fully re-painted; new reverse cycle A/C in main and good A/C throughout with ceiling fans in all bedrooms, good sized lounge room and dining/kitchen with hutch area. New cupboards and benches, new flooring and carpets, table and chairs stay with the home, the second bedroom is large and comes with a queen bed and restored desk/library and chair. As the owner says 'It's all Tickety-boo'.
The home provides more than 290 m2 of living spaces with room for a new shed in the rear or overnight campers.
Other features include; Tinted windows, cool high ceilings and large rooms, an traditional four claw bath and laundry room.
With works commenced on the Mackay Regional Council Pioneer Valley Bike Trail Project, this bike trial and tourism short stay ready fit for purpose home, has been extensively renovated and has a tranquil atmosphere. The home is situated 2 minutes from the bike trail head site, now with works under way, and located near the freshly renovated Finch Hatton Railway Station Historical Building.
The owners home business plan provides for 2-4-person short stays with costings of $125-150 per night, 2 person and a minimum 2-night stay. Winter – Spring season returns in the range of 34K plus additional Summer Session, based on figures from a similar Bike Trail Township located in Derby, Tasmania and local existing short term stay business operators.
Mackay Regional Council Data and Expectations;
• 100km of mountain bike trails = 26 individual trails and a 36km adventure trail.
• Visitor spending = $18.1 Million
• 31000+ new visitors
• 110 full time jobs
So, come and inspect and allow time to enjoy the tranquility.
Agent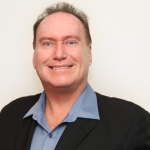 Peter Keioskie
(Property Sales)
P.0438803575
Peter is a fully licenced Real Estate Agent born and raised in Mackay. He started his working life as a young soldier in the Australian Army and has the discipline in which the military represents.
After his service he entered civilian life as a Real Estate consultant back home in Mackay in 1985 which gives Peter over 30 years' experience in the local Mackay Real Estate market.
During this time Peter has gained extensive sales experience in Residential, Business, Commercial and Development Projects. He also finds his building knowledge gained as a partner of a local building company for many years invaluable. Peter believes in giving back to the community and has for many years been a volunteer in service to the community.