5 Peace Street, PAGET QLD 4740
$1,200,000 plus GST [if applicable]
Description
5 Peace Street improvements are 94 storage units, colourbond sheeting on steel frames, with colourbond rolladoors and concrete driveways. The property is fully managed and is for sale at a capitalisation rate of 9% on nett income.
Site area
• 2296m2
Building area
• 911m2
Zoning
• General Industry [low impact] but has an approved usage of warehouse and bulk stores.
PROPERTY FEATURES
• Construction commenced in 2005 with the first row of sheds and the final 74 units were built in 2008.
• 24 large units [3m x 6m] $250 pcm
• 58 medium units [3m x 3m] $150 pcm
• 8 small units [1.2m x 2m] $90 pcm
• 5 kw solar system generating income
• Fully managed by a professional property management company
• On the edge of industrial Paget.
• Handy to city, airport and highway connections.
• Fully fenced and secured with a 2.8m mesh fence with three strands of barbed wire.
Agent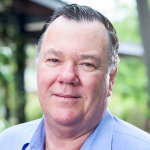 John Walker
(Commercial/Industrial Management & Leasing)
P.0432085730
John has many years' experience in Commercial and Industrial Sales and Leasing. With Mackay Property & Management Services, John has established a department exclusively for these Clients.
John Walker is an executive commercial sales and leasing agent and is dedicated to servicing the clients and customer needs in this field. He is committed to the end result while spending the time required to get all of the little things right and maximising the return for the Clients