12 Cooks Lane, BAKERS CREEK QLD 4740
Description
Expressions of interest are invited to lease a new shed, in Southlink Industrial Hub.
• We have an opportunity for operators searching for a basic 'Old School' shed
• Approx 500m2, free standing shed, small office, fenced, with a good sized side yard
• 5 year lease, starting at $160m2 nett p.a. [plus GST]
Paget sheds have gotten bigger and grander over the years, but there are still small to medium size operators looking for an old style, smaller shed, with some yard.
Could this be you? Are you now experiencing business growth and good future prospects? Expecting to be needing more space soon?
Anticipate key handover 9 months from deal date. Purchase options also available.
Agent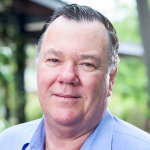 John Walker
(Commercial/Industrial Management & Leasing)
P.0432 085 730
John has many years' experience in Commercial and Industrial Sales and Leasing. With Mackay Property & Management Services, John has established a department exclusively for these Clients.
John Walker is an executive commercial sales and leasing agent and is dedicated to servicing the clients and customer needs in this field. He is committed to the end result while spending the time required to get all of the little things right and maximising the return for the Clients