Lease For Sale – Mackay Harbour
Description
The lease on this Mackay Harbour site is offered for sale, for less than the cost of the improvements. The land is leased from Qld Bulk Ports for $80,153 p.a. plus GST with the current lease having until Sept 2023 to run, and the ability to add further.
A large free standing shed with fully enclosed yard:
• 5758m2 – Total landscaped lot
• 1000m2 – Main shed with air-conditioned office
• 450m2 – Side shed
A solar electrical system has been added to the roof. This has slashed current monthly costs.
Contact John Walker for more details.
*The business is not for sale, only the improvements and the sub-lease. *
Agent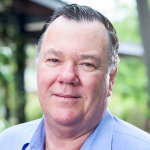 John Walker
(Commercial/Industrial Management & Leasing)
P.0432085730
John has many years' experience in Commercial and Industrial Sales and Leasing. With Mackay Property & Management Services, John has established a department exclusively for these Clients.
John Walker is an executive commercial sales and leasing agent and is dedicated to servicing the clients and customer needs in this field. He is committed to the end result while spending the time required to get all of the little things right and maximising the return for the Clients