***APPLICATIONS CLOSED*** Beachside Villa on the Beach at Bucasia
43/1 Griffin Avenue, BUCASIA QLD 4750
Description
This property is currently not available.
Living by the sea in a beachfront resort with the sound of the waves waking you every morning or strolling on the sand in the afternoon. You can have this by living in this fully furnished and air conditioned 1 bedroom bungalow at Ko Huna Sands Resort. Nothing to bring except your personal belongings, fishing rod and a towel. Electricity and water supplied and a magnificent pool and spa to share.
We now have an option to assist you with paying your bond on this property: http://easybondpay.com.au/
Agent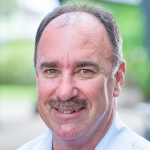 Peter McFarlane
(Company Director/Owner)
P.0418 776 314
Peter is a "Fellow" of the Real Estate Institute of Queensland with over 30 years of experience in the Mackay industry. Peter is a fully licenced Real Estate Agent and Auctioneer. During his career he has experienced all areas of the industry from residential sales and property management to commercial and industrial sales and leasing.
Peter's philosophies and business strategies are simple in that you treat all of your clients and customers in a manner that you would expect in return and act in the best interest of the client at all times. When required to make decisions on behalf of landlords always treat their valuable investment property as if it was your own.
With personal experience in all areas of the industry and having been, at different times, a Buyer, Seller, Tenant, Landlord, Developer of Residential and Commercial Property himself, Peter believes the combination of these experiences will be of enormous benefit to all his clients.